How it works.
Choose a frame you like and click the 'Try Online' icon at the corner of the frame.
Take a selfie, or upload a picture with your face showing clearly.
Once your picture has been uploaded, follow the instructions to adjust it.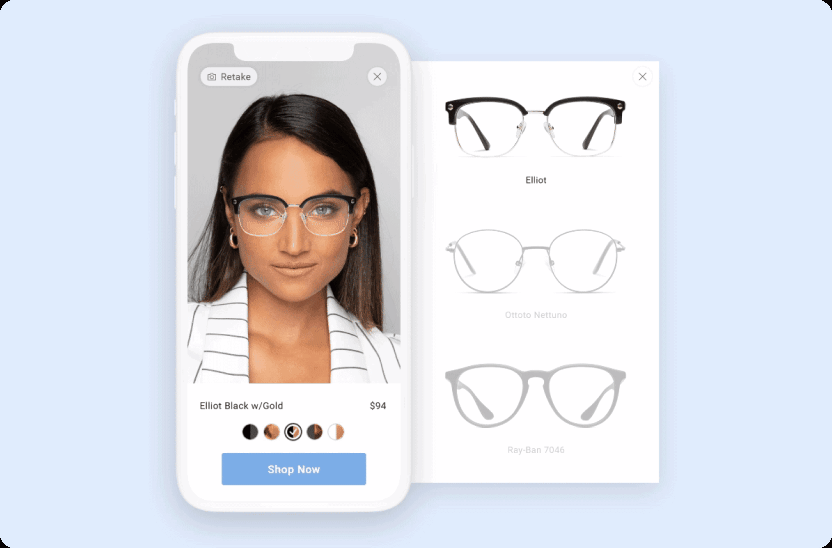 Money-back guarantee
With our 100% money-back guarantee, you can also try on any pair at home. If you're not completely satisfied with your new glasses, send them back within 14 days of delivery, and you can choose to receive a refund, exchange, or a 100% store credit.
Get started!
Discover over 7,000 styles to try online and find your perfect pair.